E FIR Gujarat: Union Home Minister Shri Amit Shah's blessing dt. On 23/07/2022, Gujarat Police's Citizen Portal and Citizen First Application e-FIR service will be launched today, Gujarat State Home Minister Shri Harsh Sanghvi held a press conference to inform about e-FIR.
E FIR Gujarat
No need to go to police station anymore when needing any kind of police NOC, use Citizen First Mobile App or Citizen Portal of Gujarat Police and get NOC at home.
Henceforth there is no need to rush to the police station for complaints of vehicle theft or mobile phone theft. Henceforth e-FIR service is available for such complaints. The launch program of Gujarat Police's advanced technical services was held. Union Home Minister Amit Shah launched online services of Gujarat Police.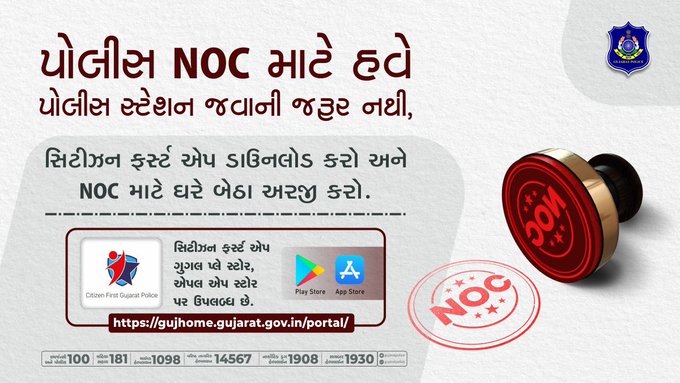 Union Home Minister Amit Shah has launched the e-FIR filing system for the people of Gujarat in the presence of Chief Minister Bhupendra Patel. Important services of Gujarat Police are now available online in an effort to make mobile and vehicle theft complaints hassle-free. Now the citizens of the state need not go to the police station to file a complaint of vehicle theft or mobile theft as they can do this facility online from anywhere.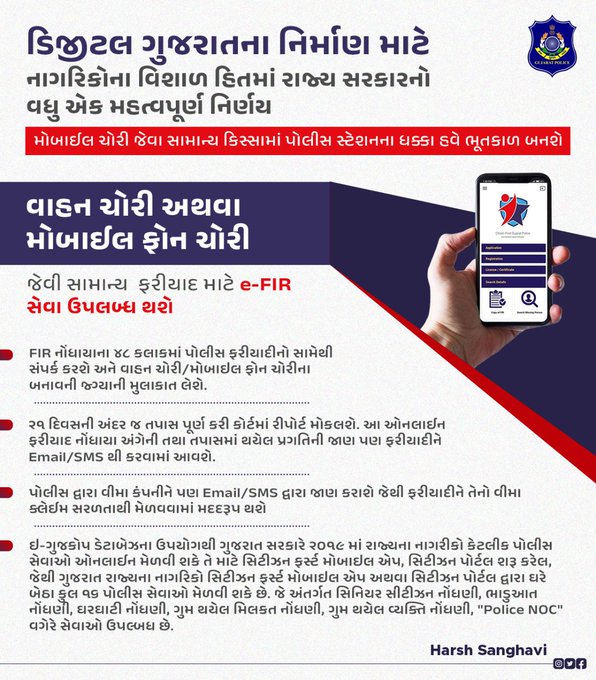 E FIR Gujarat First Citizen App
Citizen First Gujarat Police App: Download from here